Hello Lovely Readers! 🤩🎄
I hope you are all having a fantastic holiday season! Our Christmas was wonderful and filled with lots of family, food and fun.
Today I'm celebrating the release of THE BOOKSTORE'S SECRET, the newest book in my Home to Oak Hollow series. It can be read as a standalone, but if you've read the other books in the series, you will get to catch up on the lives of previous characters.
Click here for a cookie recipe inspired by my heroine, who is a pastry chef, and also, for a free excerpt from the book, plus a fun little holiday snapshot gallery!
Thank you for an amazing 2022.
Have a safe and sparkling New Year! 🥳🥂
XOXO,
Makenna
---
"Makenna delivers the perfect balance of sugar and spice in the latest in her Home to Oak Hollow series, a small-town contemporary romance that fully embraces the rewarding additions family and friends can bring to one's life while also delivering plenty of sexy sparks between the protagonists." —Booklist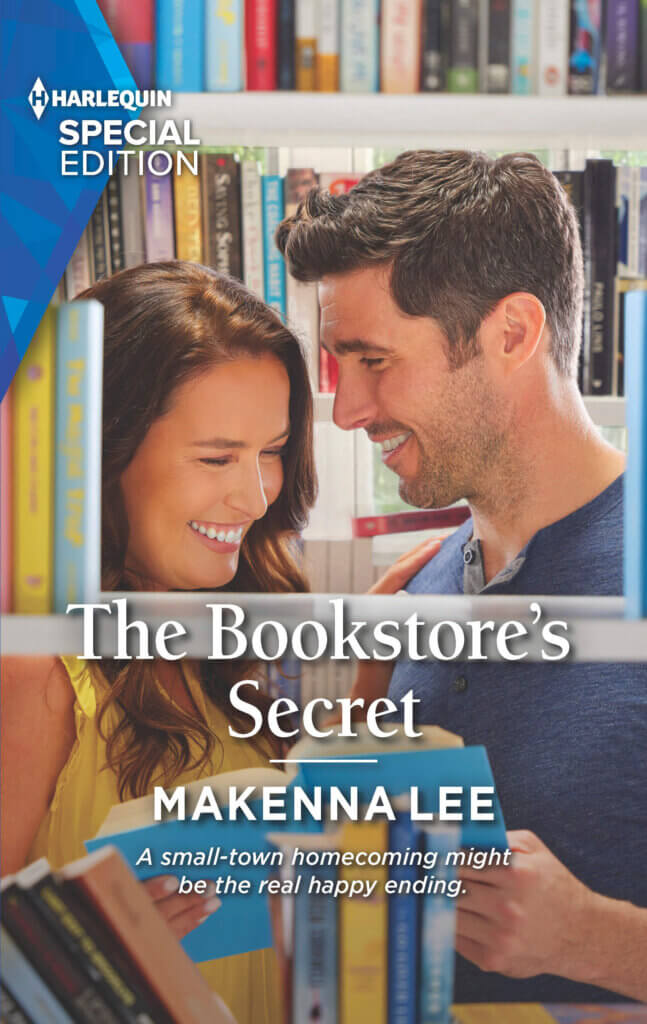 A temporary pit stop…or a forever homecoming?
Aspiring pastry chef Nicole Evans is just waiting to hear about her dream job, and in the meantime, she goes to work in the café at the local bookstore. But that's before the recently widowed Nicole meets her temporary boss: her first crush, Liam Mendez! Single dad Liam has always kept his life—and his heart—closely guarded from Oak Hollow gossip. Will his simmering attraction to Nicole be just one more thing to hide…or the stuff of his bookstore's romance novels?
From Harlequin Special Edition: Believe in love. Overcome obstacles. Find happiness.
Home to Oak Hollow
Book 1: A Sheriff's Star
Book 2: In the Key of Family
Book 3: A Child's Christmas Wish
Book 4: A Marriage of Benefits
Book 5: Lessons in Fatherhood
Book 6: The Bookstore's Secret
🎄📚🍃
🛒 Purchase Options: