I am so excited to celebrate my book birthday with you today!
A Marriage of Benefits is available now, and below is a free excerpt for you to read, as well as purchase options. I love seeing this book out in the world, and as much as you know I love Christmas, it's sure nice to see the springtime vibes on the cover too, don't you think? I hope you enjoy reading this book as much as I've enjoyed writing it for you! ?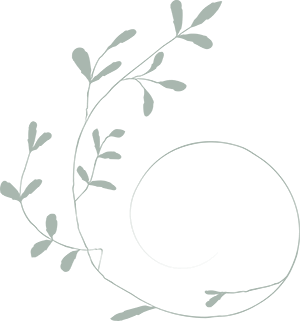 Synopsis & Purchase Options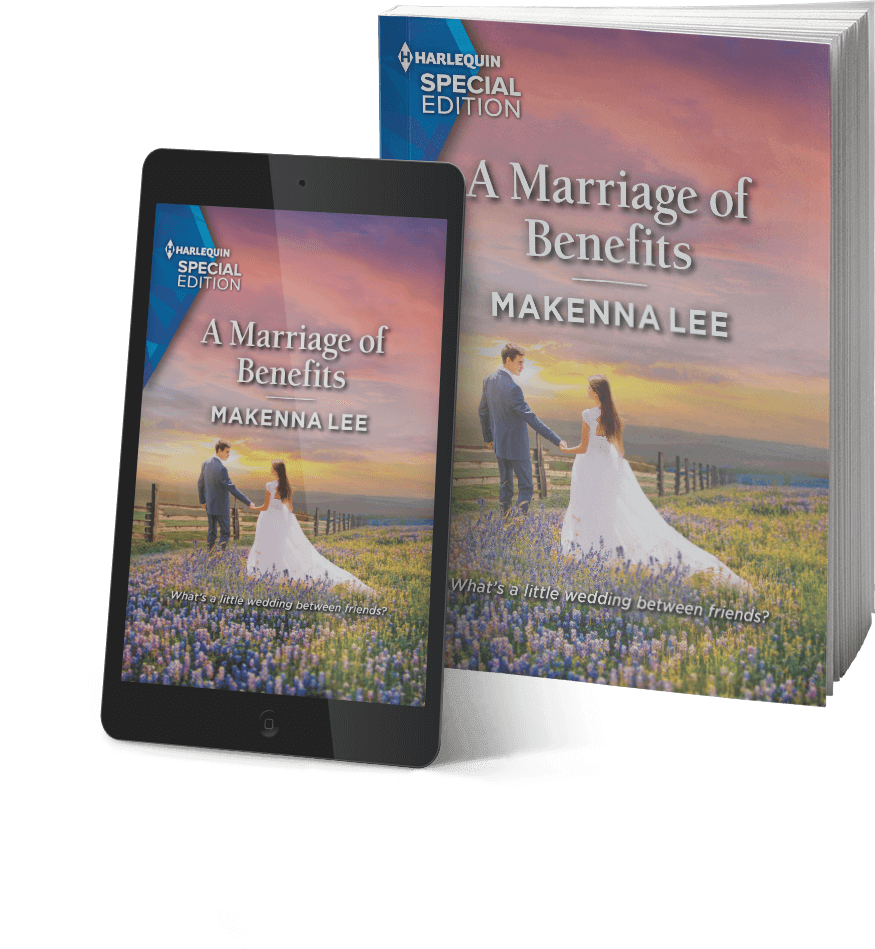 She's buying a husband
And he's buying a…dog?
Veterinarian Jessica Talbot wants to build a clinic and wildlife rescue. She could access her trust fund, but there's a caveat—to get the money, Jessica needs a husband. When she learns Officer Jake Carter needs funding to buy and train his own K-9 partner, Jessica proposes. Jake is shocked, but he agrees—only for the money. It's the perfect plan—if only Jessica can avoid falling for her husband…and vice-versa!
From Harlequin Special Edition: Believe in love. Overcome obstacles. Find happiness.
Home to Oak Hollow
Book 1: A Sheriff's Star
Book 2: In the Key of Family
Book 3: A Child's Christmas Wish
Book 4: A Marriage of Benefits
????
? Available Now!

Free Excerpt!
"Ten miles to your destination," announced the monotone GPS voice.
Warm spring wind whipped strands of hair from Jessica Talbot's long braid, and the earthy scent of rain-dampened soil and sweet aroma of wildflowers evoked memories of her teenage summers spent in Oak Hollow.
"Oliver, you are going to love our new home. You'll have so much room to chase squirrels and sleep in the sun."
The big orange cat meowed and rubbed his head against the door of his carrier.
"I know you don't like being in there, Ollie, but it keeps you safe. It won't be long until you can get out."
Over the next hill she took in the view and released a long slow breath through a wide smile. The tree-lined road was flanked with a river of bluebonnets, a sprinkle of red and yellow flowers mixed in like colored stones. In the distance, the Welcome to Oak Hollow sign marked the finish line of her marathon from Hollywood. Old memories waited to be intertwined with new experiences, and once she crossed into the city limits, she'd start a new chapter with so much to look forward to.
Jessica still couldn't believe she owned the Williams ranch. She had wanted the one-hundred-acre paradise ever since the first summer vacation there with her father. When it had gone on the market, she hadn't thought twice about making an offer, even though it was above her price range by way more than a little bit. She'd now need to dip deeper than usual into her trust fund to open her veterinary practice. But moving to the Texas Hill Country was worth it.
"Ollie, I have a feeling we've left all of our bad luck behind. Apartment floods, scheming coworkers and all the Tinsel Town hustle and bustle."
The words had no sooner left her lips when her front right tire blew out, with a chorus of banging, flapping and her pulse keeping a rapid beat against her eardrums. The steering wheel jerked in her hands, making her swerve. She hit gravel along the road's edge and came to a shuddering stop with her heart in her throat.
"For the love of burned toast." She rested her forehead on the steering wheel and waited for her heart rate to normalize. "I should have known better than to say that aloud."
She rolled down all the windows for Oliver, climbed out to assess the damage and put an extra bit of force into slamming the door. She was thankful she'd checked her spare tire and replenished the must-carry essentials her father had always insisted on, especially before starting on a long journey.
Changing a tire had not been on today's schedule, but there would be no using a can of Fix-a-Flat for this mangled bit of rubber. It had probably been twelve years since her father had taught her to do this job, but his voice played clearly in her head, going through the steps of roadside tire changes in excruciating detail. More than once during this drive, she'd teared up when something reminded her of her father. This area of the country had been his favorite, and she missed him more than ever.
After getting out the jack, tire iron and spare, she worked up a sweat while loosening the tight lug nuts. Needing to apply extra muscle to get the tire off ended up landing her on her backside. And if that wasn't enough, she tore a hole in the knee of her blue jeans. With a few colorful phrases she'd never say in front of anyone, the tire was changed, and she was lowering the jack when the roar of an engine interrupted the birdsong. A black-and-white truck came over the hill in front of her and then pulled to a stop on the opposite shoulder of the road. Apparently, the local police drove big trucks with empty horse trailers.
She was still on her knees beside the front tire when an officer crossed the road. The sun was in her eyes as he approached, and she couldn't see his face until impressively broad shoulders blocked out the late-afternoon sun.
And what a wonderful face it was.
He lifted mirrored sunglasses to rest on his rich brown hair, revealing eyes the color of the ocean. His lips curved into a friendly smile.
A familiar smile. Her belly did a quick backflip.
"Would you like some help with that?" he asked.
His voice was another clue, and a glance at the nameplate on his breast pocket confirmed it. Her teenage crush, Jake Carter, was all grown up. The cute boy who had barely known she existed had become a very handsome adult.
"Ma'am, are you okay?" One of his eyebrows arched as his assessing gaze swept over her.
He doesn't recognize me. "Yes. Yes, I'm fine. Thanks for the offer, but I just finished and was about to put everything away."
Why did she have to be windblown, makeup free and wearing a baggy T-shirt with tire grease and half of her morning coffee decorating the front like abstract art? Jessica picked up the tools and headed for the back of her SUV, hoping he'd leave before he remembered her. If only she had a magic rewind button, she'd go all the way back to this morning when she should've put on her makeup. Mascara at the very least.
He followed her with the blown-out tire and put it where she indicated beside a stack of boxes. "Are you just passing through?"
"I'm actually your newest resident." Metal clanged as she put the jack into its compartment. "I'm moving into my new house today."
He glanced at the two suitcases, sleeping bags and four boxes. "Traveling light?"
"The moving truck arrives tomorrow with the rest of my stuff."
His radio beeped. "Betty to 25," a woman's voice said in a jovial tone.
He pulled it from his belt. "Go for 25."
"Doc Ty will be ready for you when you get there with the horses."
"Ten-four. Thanks, Betty," he replied, then focused on Jessica. "If you're okay, I should get going."
"I'm fine. You go—" Her foot caught on something hidden in the thick grass and flowers along the roadside. As if in slow motion, she pitched forward and grabbed his shirtsleeve with enough force to yank him off balance. In an almost choreographed move, they spun until her back was headed for the ground. He slowed her fall enough that she landed softly in the carpet of bluebonnets with him braced above her, one hand cradling the back of her head.
Their gazes caught and held, but so briefly she couldn't read his mood. Her jolt of surprise gave way to embarrassment that swept over her in a wave of prickly heat. "I am so-o-o sorry," Jessica said once she had enough air in her lungs. "I'm such a klutz."
His friendly smile had disappeared, but he looked more confused than upset. "Are you hurt?"
"Only my pride." She tried to laugh but it came out as more of a whimper.