Hello Everyone!
I'm so excited to present the gorgeous new cover for my fourth Home to Oak Hollow book, A Marriage of Benefits! The book releases in February, 2022, and is available for pre-order. See below for more!
Also, in case you missed it in my newsletter, I shared a free and festive excerpt from A Child's Christmas Wish, plus a sweet little ornament crafting idea taken from the book. Click here to read it, and celebrate the holidays with me! ?✨?
I hope your reading season is cozy, and your holidays are happy!
???
XOXO,
~Makenna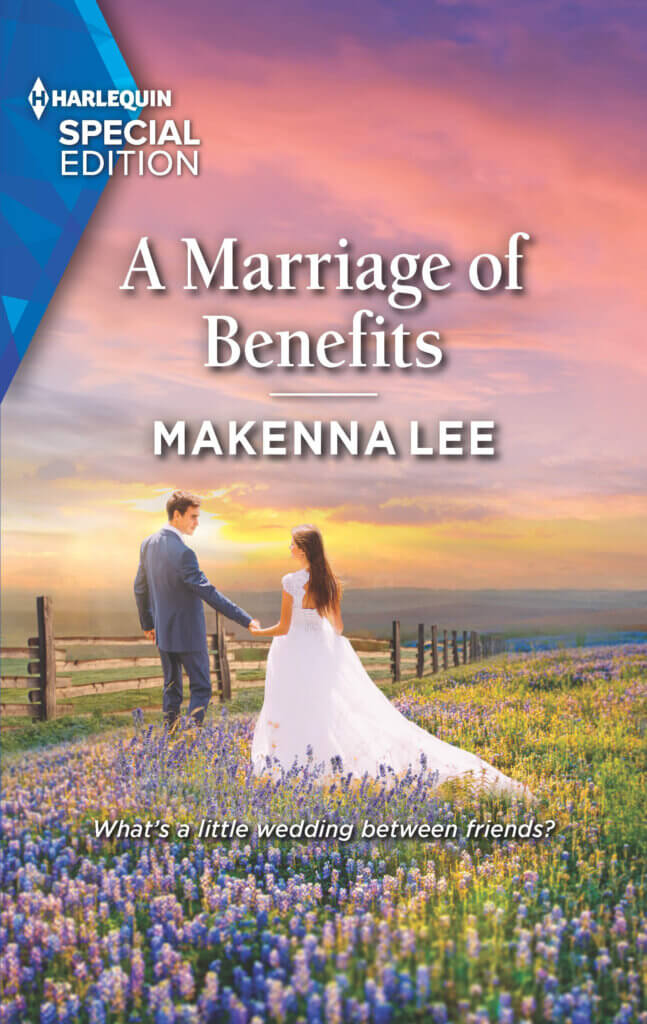 She's buying a husband
And he's buying a…dog?
Veterinarian Jessica Talbot wants to build a clinic and wildlife rescue. She could access her trust fund, but there's a caveat—to get the money, Jessica needs a husband. When she learns Officer Jake Carter needs funding to buy and train his own K-9 partner, Jessica proposes. Jake is shocked, but he agrees—only for the money. It's the perfect plan—if only Jessica can avoid falling for her husband…and vice-versa!
From Harlequin Special Edition: Believe in love. Overcome obstacles. Find happiness.
Home to Oak Hollow
Book 1: A Sheriff's Star
Book 2: In the Key of Family
Book 3: A Child's Christmas Wish
Book 4: A Marriage of Benefits
Now Available for Pre-order!
? Purchase Options: