Hello Readers!
I'm so excited to reveal the cover art for book three in my Home to Oak Hollow Harlequin Special Edition Series, A Child's Christmas Wish! I love, love, love this beautiful cover!! Even though it's hot outside, it will make you think of cooler weather and the magic of the winter holidays. ???
Also, A Sheriff's Star has been named a finalist in the Booksellers' Best Awards! Click here to see the awards badge, to read more about the book/get purchase links, and to read reviews about this first book in the series.
Finally, ICYMI, I published a special Fourth of July excerpt in my latest newsletter! Click here to read it.
Have a happy end of June, and July 4th weekend!
XOXO
~Makenna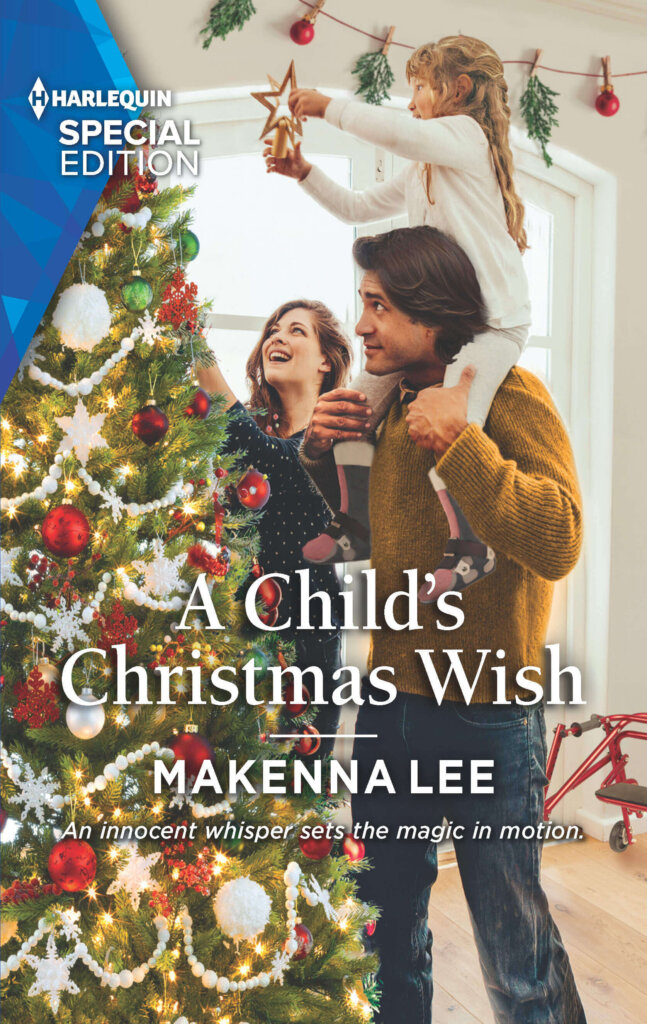 Finally, a home for the holidays…
Eric McKnight's only priority is his disabled daughter's happiness. Her temporary nanny, Jenny Winslet, is eager to help make Lilly's Christmas wishes come true. She'll even teach grinchy Eric how to do the season right—surrounded by garland, glitter and Lilly's giggles! It isn't long before visions of family dance in Eric's head. But when Jenny leaves them for New York City…there's still one Christmas wish he has yet to fulfill.
From Harlequin Special Edition: Believe in love. Overcome obstacles. Find happiness.
New September 28th, 2021!
? Available for Pre-Order: