The second in my Home to Oak Hollow series, In the Key of Family, is now available for pre-order and releases in June of 2021. ??? I will be revealing the new cover exclusively to my newsletter subscribers (*subtle hint to sign up!* ?), and then here on the website as soon as I receive it! For now, below is more about the book, and where to pre-order it.
And on a personal note…
2020 has been A YEAR, and I'm grateful beyond words to you for being here with me through the ups and the downs…
I wish you love, safety, warmth and good health this holiday season. ???
Here's to brighter days in 2021!
XOXO,
Makenna
? In the Key of Family – Coming in June, 2021! ?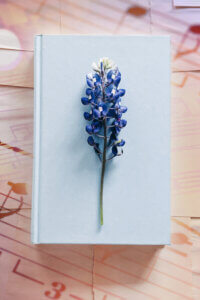 Oak Hollow police officer, Luke Walker, is adjusting to his role change from fun uncle to full-time guardian of his five-year-old autistic nephew, Cody. In the chaos after his sister's funeral and learning to single parent a special needs child, Luke has forgotten about renting a room in his house. And the person who shows up on his doorstep is far from the young man he thought he'd corresponded with over email. Alex Roth is a strikingly beautiful woman with a guitar, art supplies, and a free spirit that doesn't fit with the stable home he's creating for his nephew.
Musician and artist, Alexandra Roth has left her home in Manhattan to spend time in Oak Hollow, Texas. She's giving herself one last excursion to paint the Texas Hill Country scenery before taming her wanderlust and settling down to use her music therapy degree. When she arrives at the house on Cherry Tree Lane, a young boy peers out the front window and lets her in but won't speak. She's surprised to discover the handsome cowboy she saw on the town square is her landlord, and he's not the welcoming small-town guy she expected.
She's exactly the kind of woman Luke is attracted to, but he's vowed to change his ways and focus on Cody. When he starts dating again, it must be with a woman who is ready to settle down in a small town and be a mother. A free-spirited, traveling, big-city hippie like Alex is not what they need. But Cody adores Alexandra and believes she's his very own Mary Poppins, and her music gets him interacting with his surroundings again.
???
? Pre-Order Now!