I am so excited to reveal my first Harlequin book cover! ? There's a Christmas tree, a handsome hero, and a precious little girl who is absolutely perfect for this story. I'd like to take a moment and tell you about the inspiration for this book.
The birth of a child is always life-changing, but sometimes things don't go as expected. You've heard the phrase about counting to see if your baby has all ten fingers and toes, but what if they don't? And what about the number of chromosomes? The morning my first child was born, he came into the world with something extra. An extra twenty-first chromosome. That's the moment Down syndrome became part of our lives and shifted our thinking forever. My son has taught me to see the world in a different way. I have more patience. I appreciate little things I took for granted. Sticking to a routine has become an important way of life.
In A Sheriff's Star, the heroine is a single mother of a little girl with Down syndrome. I absolutely adore this sweet character and hope she brings as much joy to my readers as she did to me while writing. I relived some of my favorite but also painful memories and used them to add a touch of real life to this story.
I believe we all want to see ourselves represented in books and other art forms. As an author, I can pull from personal experiences that most people don't have. I can give the characters a voice. My voice. My son's voice.
I hope my stories can teach, inspire, and possibly help someone understand that they are not alone in their thoughts and feelings. This is pushing me to research and write more unique and special characters and storylines. I won't give away all of my plans yet, but my hope is to continue telling stories that include characters who encompass the colorful world we live in.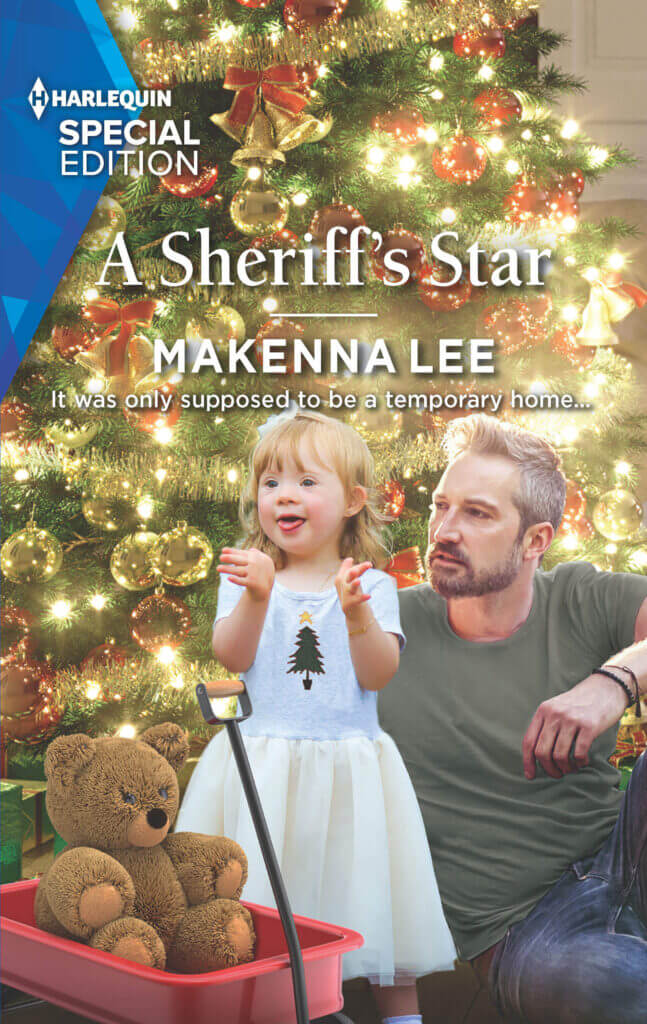 ? October/November, 2020 Pre-Order Now! ?
Amazon Kindle | Amazon Paperback | Apple Books | B&N Nook
Barnes & Noble Paperback | Harlequin Publishing | Kobo
It was only supposed to be a temporary home…
He interrupts her plans…
When police chief Anson Curry returns a lost little girl to her frantic mother, his only goal is to ease the single mom's anxiety. But it doesn't take long for Tess Harper's amazing child to have Anson wrapped around her little finger—and for Tess to have him thinking about a possible relationship. As for Tess, she's tempted—even though she had planned to be in Oak Hollow, Texas, only temporarily. But after losing her father and brother in the line of duty, Tess thinks Anson's job poses too much of a risk to her heart. And Anson has no plans to get involved with someone who's planning on leaving.
From Harlequin Special Edition: Believe in love. Overcome obstacles. Find happiness.
Home to Oak Hollow
Book 1: A Sheriff's Star